Blog
---
20 Years of ShelterBox: 4 Volunteer Stories that Take us Back
As we celebrate our 20th birthday this year, we couldn't forget the people who have dedicated their time and effort to help us make sure families receive emergency shelter after disaster. 
Much of what we have achieved is solely down to the dedication of our amazing volunteers, the stories of which we'd like to bring to life.
Here are 4 of our favourite ShelterBox volunteer stories.
1. Claire's story
When we were in China, our team were distributing 500 tents to 5 different areas. We would go to a village, do a training session with the villagers on how to set up the tents and then we would move on to the next site. 
On our way back to our hotel one day we spotted a ShelterBox tent in a front yard, so we stopped and started walking up the road towards the tent.  The beneficiary of the tent a young widowed mom recognized the ShelterBox symbol on my shirt and realized the connection between her tent and myself. She came out onto the street and gave me a big hug.
My husband wanted to get a photo of her with her tent so I ended up doing this crazy laughing dance-like walk back to her tent. This mother was so proud of her 12 year old son who had come to the training session and done such a fine job of erecting their tent.

Above: Claire with the mother in front of her tent
2. Jen's story
In Guatemala, following an earthquake, a couple's home had collapsed the day their baby was born. They were safe but had nowhere to go. The timing was perfect as our team arrived to the area soon after. It took them a while to understand that they were not alone and we were there to help. Their relief was palpable.
While the mother tended to the baby, the father laboured for the next 24 hours, clearing rocks and debris so there would be a place to set up the ShelterBox tent. His smile lit up our world when we arrived the next day, with the aid we had told him about. I think deep down he feared he would never see us again, but there we were, with supplies that would allow him and his new family the means to start over.
They had a roof over their heads, space and privacy, a place to call home, to destress from the fear and anxiety caused by the quake, somewhere to gather their few belongings, and a foundation to build upon when the time was right.

Above: Jen in Guatemala with the family and their newborn
3. Prakash's story
I was so fortunate to help the team of ShelterBox back in 2015 aftermath of the earthquake in Nepal as a volunteer.
People were looking for shelter and food.  In that hard time, I was able to help to disseminate the information from the ShelterBox to the affected community. During that time, I realized the value of shelter rather than anything. I was so proud to help ShelterBox team who distributed about 900 shelter kits.
Now, I am in Canada. I am officially a ShelterBox Canada Volunteer. I am committed to being instrumental in collecting funds, raising awareness, spreading our success story and connecting people. Together, we can achieve our mission.

Above: Prakash volunteering with ShelterBox in Nepal after the 2015 earthquake
4. Geoff's story
As a ShelterBox Ambassador I try to raise as much money as I can to assist the organization in its task of providing shelter for the families affected.
One of my most moving experiences was when a man approached me at my ShelterBox tent at an Oshawa Ribfest with tears in his eyes and thanking me for all ShelterBox had done for him and his family. He was visiting from The Philippines and his family had lost everything in a typhoon. They had actually lived in a ShelterBox tent for months and used all the equipment in the Box.

Above: Geoff with the ShelterBox tent at Oshawa Ribfest
Volunteers are vital to ShelterBox. They raise funds in their communities, tell everyone they can about what we do, and deliver aid to the people who need it. 
We're looking for dedicated people to join our volunteer team. Every volunteer is instrumental in providing shelter to families after disaster, wherever they are in the world. Whatever skills, knowledge or spare time you have, you can play a vital part in this process. All we need is your passion.
Explore our volunteer roles and apply today!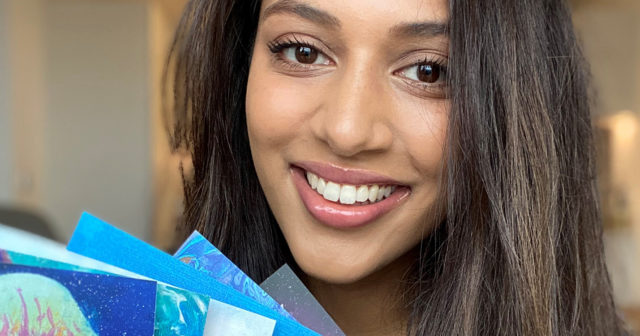 5 fundraisers that inspired us during coronavirus
Read inspiring stories from people who have been fundraising for us during lockdown.

Blog
---
How we decide when to respond
After recent disasters in Morocco and Libya have hit the headlines, discover how ShelterBox decides whether or not we can respond

Blog
---
The Importance of Pre-Positioned Aid
When disaster strikes, every second counts. That's why our pre-positioned aid makes such a huge impact, because we can get there even faster by being prepared.