TWO SOLAR LIGHTS
---
By donating today you're delivering hope to families around the world this holiday.
Solar lights provide a feeling of safety and can light the way home in the dark. Whether you donate 2 lights ($50) to help one family or 20 ($500) you're brightening lives this holiday!
"Thank you so much from the bottom of our hearts for helping us. It is a really big help"
Rona from the Philippines
More Ways to Give
---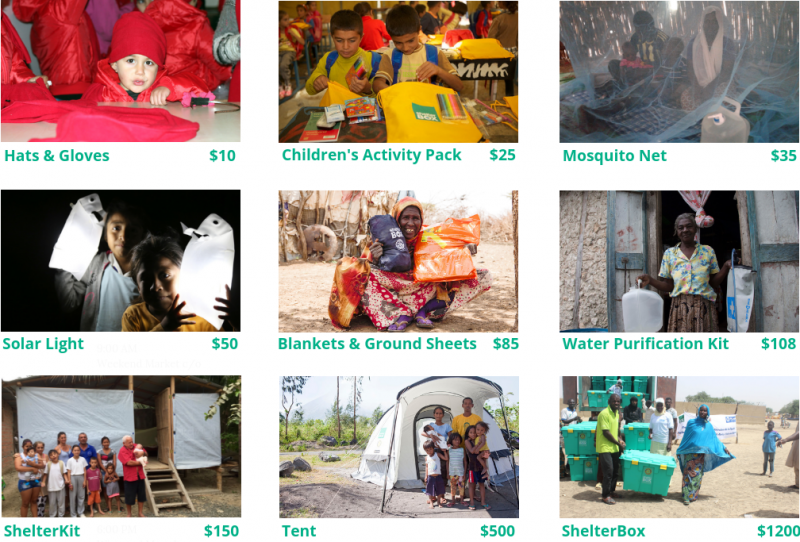 Looking for other great gifts to give?
Global Gifts ensure families have the customized aid they need to recover and rebuild. Select any of the amounts below to help families in need this holiday, or browse the catalogue
Hats & Gloves – $10                           Children's Activity Pack $25
Mosquito nets for a family – $35     Solar Lights – $50
Blankets & Ground Sheets – $85     Water Purification Kit – $108
ShelterKit – $150                                 Family Sized Tent – $500
ShelterBox – $1200